Natalia Moon is a Brisbane born and Darwin raised Australian actress singer-songwriter and DJ. She rose to fame for her role in the Filipino sitcom, 'Ismol Family' on GMA Network, for which she was nominated for 'Outstanding Breakthrough Actress'.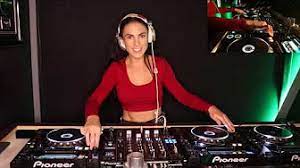 Natalia also known as (DJ Natalia Moon) travels both domestically and internationally to spin her tracks. She also has her alter ego Neon Moon as she DJs with neon paint in the dark. Recent Asia tours include China, Malaysia, Thailand, Philippines, Singapore, Laos, and Bahrain. She travelled to India which She competed for the DJ World Champion title, 'Queen of the Mashups', leaving with the title of first place. She plays EDM, house, Latin and hip hop. Natalia is not only a DJ, but she also includes live singing into her Set and She Produces her own tracks.
Singing career:
Moon got noticed from a cover song called 'Pusong Bato' which landed her a guest on GMA News TV. This was the beginning of her singing career and the beginning of her career in the Philippines show biz. She started learning more of the Filipino language and landed a role on GMA Network 'Ismol Family'.
Sponsor: