Rob Nadigel, is a professional in the industry with over a decade of experience, working under the DJ name DJ Emotion, and travelling the world extensively. With his knowledge as an audio engineer and his passion for the industry, My DJ Drop was conceived; to help DJs of all walks of life and style products and protect their unique brand with over 20 voices to choose from.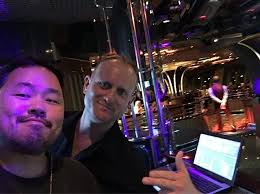 Robert launched his remarkable career when he was only 16! He began travelling the world on cruise ships and experienced some of the planet's most exotic locations!
He made his guests have unforgettable holidays with his unique performances!
Through his life experience and keen observation, he discovered that there was a need for mentorship within the music community. He decided to follow the path he is on today!
Rob was born with an entrepreneurial spirit, taking every adventure in life and turning it into an opportunity. He grew himself to become a leader, passionately using his time to teach DJs and Entertainers how to promote successfully and brand themselves!
SPONSOR: